I am currently accepting students for Fall of 2019 (either graduate or undergraduate). We have five students beginning thesis projects in Fall and one student completing a thesis project, so a new student's responsibility would primarily be running participants in established studies for the Fall and helping collect data for theses in the Spring.
Here is the general application to do research in a lab at Avila: Research Experience Participation Request
Lab Personnel
Dr. Jordan Wagge, Lab Director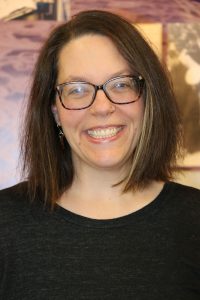 I am an Associate Professor at Avila University in the Psychology Department. I have lived in Kansas City since 2019 with my most amazing spousal person and we have two awesome little kiddos, two cats, two dogs, and a ton of shows in our Netflix queue. I love my job at Avila, my colleagues, working with students, doing research, and making everything into a joke. I'm on twitter!
Graduate Students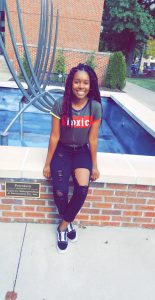 Hello, my name is Kaitlin Parrott and I am a Graduate Student in the graduate Psychology program at Avila University. Currently, I am a Resident Assistant on campus and a Graduate Assistant for Dr. Amy Bucher. My interests are sport psychology & exercise and eating disorders. After graduation, I hope to obtain a PhD in Sport Psychology.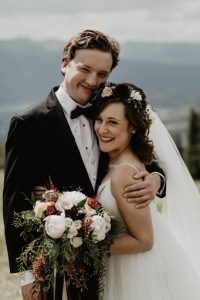 I'm Ann and I am a graduate student working on my master's of science in psychology.  I currently teach Psychology, Sociology, and Economics at Blue Valley North. I joined the Food Cognition lab in the Spring of 2018 because I enjoy writing and doing research. In my free time, I love to go to concerts, eat at nice restaurants, and travel the world.  I am interested in a wide variety of different topics including educational psychology, neuroscience, adolescent development and social psychology.
Undergraduate Students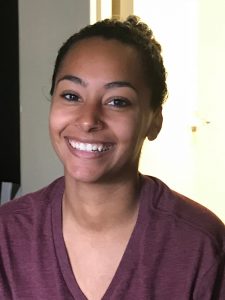 My name is ArieAhna and I am a fourth year student in the psychology department, working on my thesis to study the relationship between food addiction and perception of food. After I graduate I would like to move to Canada and attend a master's program in counseling psychology.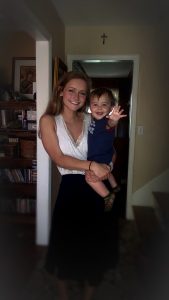 Hi, my name is Abigail and I am a third year student at Avila University. This year I'm in multiple psychology classes as part of the Undergraduate Psychology Program. I joined the Food Cognition lab Fall of 2017 because of my interest in research psychology as a possible focus in my future studies. My plans for further education are still under consideration and I am excited to take advantage of the opportunities offered here at Avila with people who share similar motivations. It is also my second year as a member of the Cross Country and Track team here at Avila.  My favorite thing to do is spend time with my friends and family.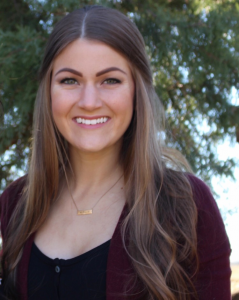 I'm Christi. I graduated from Metropolitan Community College, with an associate in arts, in May of 2018. I am currently an undergraduate student at Avila University, working towards a psychology major with a concentration in research and a minor in management. I will go on from here to earn a doctorate in Industrial and organizational psychology. My interests are in the research surrounding the concern for lack of practicality of business research and in combination, the lack of open access. In my free time, I enjoy philanthropy and traveling.
I'm Erika and I just joined the lab because I enjoy research methods and statistics. Someday I hope to be a Counseling Psychologist who uses research to inform practice. I love to spend time with my family and animals.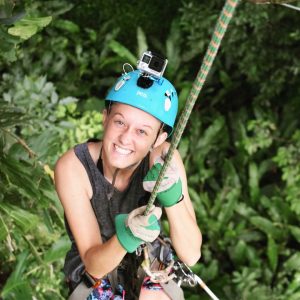 Hi, I'm Gabby! I am from Cedar Park, Texas and found my way to Kansas City thanks to a softball scholarship at Avila! I joined the Cognition lab in the fall of 2018. I am a third-year student at Avila, with aspirations to enter graduate school and pursue a master's degree in occupational therapy. I joined the lab because I enjoy challenging myself to think differently and continually learn new skills. I feel that research is a valuable and applicable tool for everyone to have, so I did not want to miss out on this awesome opportunity! On the rare occasion that I have some "free" time, I usually spend it at church or at home sleeping on my couch with Ben & Jerry's ice cream and my kitty!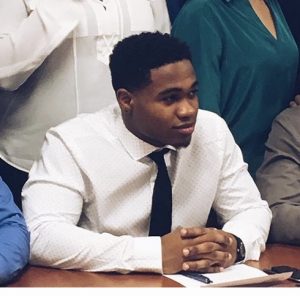 I am Raven Josiah from Union City, New Jersey. I am a third-year student at Avila University pursuing a bachelor's degree in psychology as well as a minor in mathematics. Being that I have always been fascinated with knowing what makes people do the things they do, as well as mathematics, it felt only right that I get an in-depth understanding of good research methods and so I joined the lab. I have a growing interest in human factors and ergonomics and with guidance, I hope to expand my knowledge of the field. I love traveling, and in my free time I'm most likely in the gym getting ready for the upcoming football season here at Avila.
Lab Alum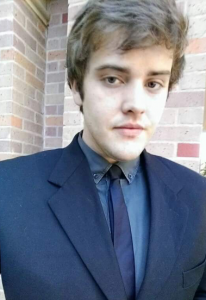 Braeden Hall, MSP '19
Braeden is beginning a PhD program at SIUC in Fall of 2019.
He is currently coordinating a collaborative replication project between the Collaborative Replications and Education Project (CREP) and the Psychological Science Accelerator (PSA) which has been submitted to Advances in Methods and Practices in Psychological Science (AMPPS) as a Phase 1 RRR.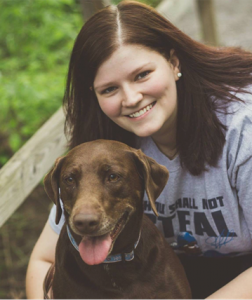 Nicole Mathis, BA '16, MSCP '18 (lab member 2014 – 2018)
Nicole works at Hooglund Brain Imaging Center as a Research Associate.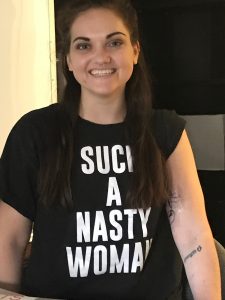 Maddie Summerfield, BA '19
Lab Member 2017-2019
Josh Johns, BA '19, lab member Fall 2018 and Field Experience Intern Spring 2019.
Josh is headed to Friends University in Fall '19 for their MFT program.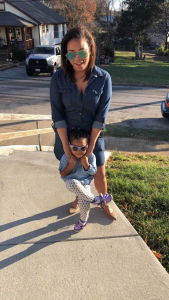 Taylor Cole, lab member Fall 2018